Audio Visual

We have all kind all of audio visual solution and expert team, we provide these following equipments:
1) Projectors
2) Plasma Tvs
3) PA System
4) Screen Masking Front & Back Projection
5) Hi-Fi DJ Sytems & Lights etc

Sparkvfx provides 5-Star Audiovisual Services to all its esteemed Customers. Our extensive inventory of video, sound, plasma or flat screen display,
computers and all other peripherals empower you to build you brand in the best possible way. Well-known for custom packaging your needs with top end speakers, mixers, displays, video equipments and computer technology, Sparkvfx will provide you the very best in quality and service. We will help you make your presentation or event a mighty success with the state-of-the-art equipment and highly qualified technicians. Hundreds of companies have benefited through our AV equipment Rentals, so why don't you too!

We are a full service audio, visual, video, lighting, staging, and computer rental company serving clients in Delhi, Gurgaon, Noida. We offer one of the most comprehensive inventories in the industry for small businesses events, conventions, tradeshows, expositions, event planners, training seminars, and live entertainment shows. With the latest in technology. So hire audio visual in Delhi, audio visual in Gurgaon, audio visual in Noida at low cost.

We provide a complete range of Cordless microphones, projection screens, LCD projectors to one of the most sophisticated Audio Visual Equipments, our name stands for quality assurance and technical support. Our extensive experience coupled with one of the most hardworking and highly qualified technicians can help you take on any challenge to reach your target clientele and furnish your product in the most innovative and expressive manner. Sparkvfx will design a sound system to suit your exact needs and requirements. We supply most brands of equipment at competitive prices.

Sparkvfx sound system design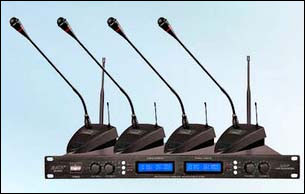 team can offer you impartial sound advice on your installation and an experienced sound install engineer. A projection screen is a tool to add creativity and drama or add an air of professionalism to Corporate Events, Trainings, and Seminars etc. One can show slides at a corporate event to display figures or financial projections. There are several options when choosing the right audio visual equipment. There is the option of leasing the equipment over a specific time if the event is a long running one. There is the option of a short-term rental for your party or event, perfect for a wedding or party taking place on just one day.

Sparkvfx company favored with a lot of MNCs and top corporate for our high Quality Branded Audiovisual Equipments. Why spend so much money on buying these extremely expensive equipments when you can get them on rent from us? Save the cost of acquiring and then servicing these highly sophisticated equipments, call us now!